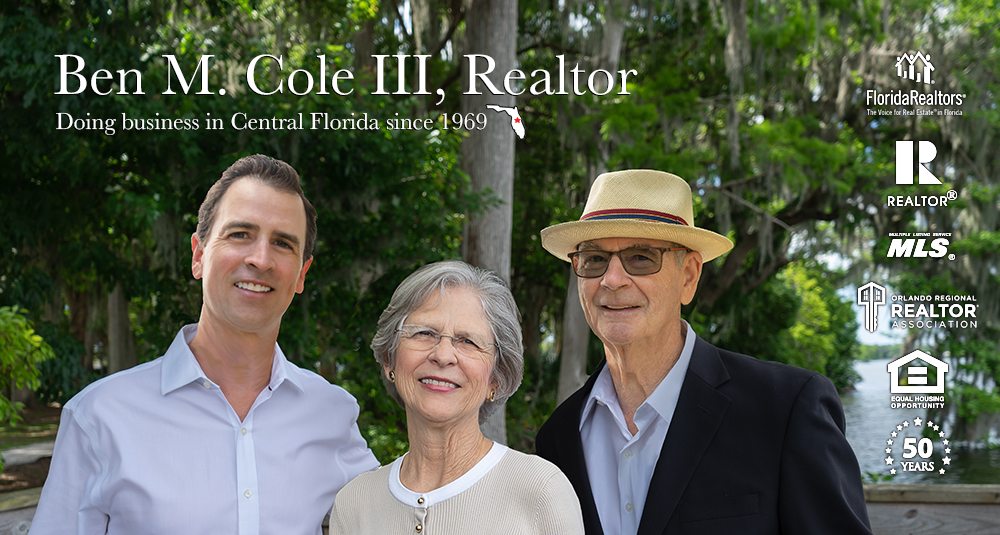 Ben M. Cole III, Inc., Realtor ®, 910 Versailles Cir., Maitland, FL 32751
407-628-2501, 407-264-8037 fax
Let us help you find a home, high rise condo unit, or an investment property.
Let 50 years of experience in the Greater Orlando Real Estate Market work for you.
Please call us now @ 407.628.2501.